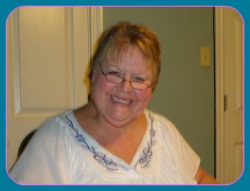 All About Me
This story is All About Me!
Hi my name is Eve Mullins. I live on what "they" call the RIGHT side of Texas. The city is Beaumont. I have lived here most of my life.
Beaumont is 80 miles east of Houston, 40 miles west of Louisiana, and 65 miles north of Galveston. Interstate 10 runs straight through the middle.
I attended college at UNT which was NTSU at that time. I graduated in 1976 with a BS degree and a teaching certification in Art. I came back to Beaumont, married my wonderful husband and together we have a beautiful daughter.
At the time I could not find a teaching job. I worked as a drafts person and in my spare time I created my art.
The Dream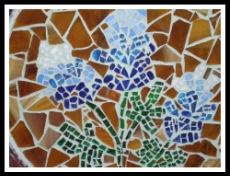 For as long as I can remember I had always wanted to have my own business. I knew that it was impossible at the time, so I peddled my art to some of the area craft fairs. I found out quickly that craft fairs were very time consuming and with booth fees, and traveling expenses, there was very little profit.
Next, I tried a more permanent type of craft venue that was only open on weekends. I didn't have to move my goods back and forth, so that worked out pretty good, but it tied up all my weekends.
Time rocked on and my next venture was "My Dream Come True." I quit my job and opened a "real business". I was on cloud nine. After about 2 years, the recession hit. Well, you know the rest of the story. I closed up shop and went to the house.
I decided to go back to school and the dream of having my own business kind of took a backseat.
I was able to find a teaching job and for the past 23 years I have been teaching special education classes to a bunch of great kids and I have totally enjoyed it. I made many new friends and lots of memories. It has been a great experience.

Three years ago my baby girl got married and I found myself with a lot of time on my hands. That didn't last long. I started working on my art, but didn't really know what I was going to do with it.
I tried to enjoy the pleasure of just creating art, but the entrepreneur in me couldn't do that. I needed an outlet to sell my goods. I didn't want to work the craft fairs again and I didn't want to invest the money in a storefront.
I turned to the computer. I'd been burned once before on a computer program that "promised" to teach me how to make money using the Internet, but it turned out to be a sham. I lost $200.00 on that deal. So, of course I was a little nervous and talked myself out of anything that had to do with the computer.
Here We Go Again
Then, earlier this year, I realized that if I wanted retirement to be in my near future, I needed to find a way to make some extra income. Naturally, the idea of owning a business entered my mind.
I thought about the Internet again. I got the idea that if I built a website I could sell my art online. That sounded great to me. I could take care of my garden, my pups, my husband, create my art, and make money all at the same time. What a deal!
Then reality set in and I figured that was next to impossible. One, I didn't know anything about building a website and two, what if I lost my money again?
Well, I am not used to being defeated and I couldn't get the website idea out of my head. I thought, other people do it, so why can't I? I was determined to give it a try.
"Finally," the Answer
In March 2010, I turned on the computer and typed in "How to Build a Website." I believe that my "guardian angel" was looking over my shoulder that day.
The first site to come up was SBI, which stands for Site Build It! "Turn you hobby into an online business." Well, that had my attention. I wanted to know more.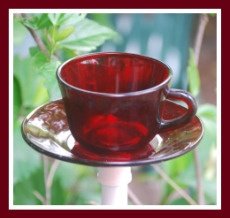 "I clicked." The video informercial was very informative I ordered it right then and there. I am so glad that I did.
SBI has given me so much information. I never feel like I'm building my website alone. For only $30.00 a month, I have all the tools that I need and the support to keep me going. There are forums that I turn to for all kinds of information and the other SBIers are so helpful.
About a month into writing my content, I went to the forums to just look around. I saw that SBI was having a conference in Dallas the next month. I wanted to go, AND I DID!!
It was one of the best moves I have ever made. I learned about almost every topic in SBI. If I had questions about something that wasn't being presented, there was always someone to turn to for the answer. The other SBIers never made me feel like I asked a stupid question. It was just as important to them as it was to me. There were SBIers at the conference working on all different levels of the program. It was like a family. Everyone was willing to help.
As I said earlier, I started on my website, www.my-garden-art-goodies.com It is "All About Me", in March 2010, so I am relatively still very new. I can't tell you that I'm making tons of money because my website is just not ready yet.
I can tell you that "I WILL". I can also tell you that it can be overwhelming at times, but I just "breath deep" and take one step at a time.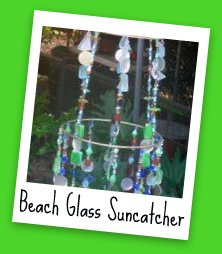 It is not a get rich "QUICK" scheme. If I get confused, I go back and re-read. Remember, that's what your teacher told you when you were in school. Yep, it all comes back around.
I can also go to the Solo Build It forums for information or e-mail one of the friends that I made at the conference.
It is a learning process. Solo Build It will show me how.
There is something about Solo Build It that drives me to want to succeed. I think it's because when I don't know what to do next, I always have something or someone to turn to.
Most people think to make money on the Internet you must have goods to sell. This is not true. If you have knowledge about something in particular or have a passion to find out more about a certain topic, then you can build a website too.
I'm sorry if it sound like I am trying to push Solo Build It on you, but I just don't want you to make the same mistake that I did and get scammed. The "bad guys" are out there.
All I am saying is, if this is something that you would like to do, Solo Build It can help you get where you want to be.
Solo Build It has a money back guarantee and you sure can't beat that. If building a website or being able to work from home has always been your dream, then don't wait any longer. Become a part of the Solo Build It family. Like me, you will be gald you did.
Solo Build It is "All About Me"! I have included a video of a successful SBI'er. If you are thinking about about starting a business onlline then you will appreciate Susan's message.
---

---
To: Home... From: All About Me
---