Egg Shell Mosaics
Egg Shell Mosaics , You will need:
1. Pencil
2. Heavy paper or cardboard
3. Liquid white glue
4. Cord or yarn
5. Scissors
6. Egg dye or food coloring
7. Paper cups
8. Paper towels
9. Spoon
10.Cracked egg shells
11.Waxed paper
12.Rolling pin
13.Paintbrush
---
What you will do:
1. Draw a simple design (circle,stars,etc) with your pencil on the heavy paper or cardboard.
2. Outline the pencil lines with a thin line of white glue.
3. Lay the cord or yarn along the glue lines.
4. Mix egg dye or food coloring and dye the cracked egg shells or you can always dye the entire boiled egg,(like you were dyeing Easter eggs.
5. Place the egg shells between two sheets of waxed paper and crush them with the rolling pin.
6. Brush an enclosed area of the design with a thick coating of liquid white glue.
7. Sprinkle the crushed egg shells onto the glued area. Repeat this step until you fill in all the areas of the design.
8. Let the shells dry overnight.
9. When dry, tip the paper to remove any loose shells. thin some white glue with a little water. Brush a coating over the entire surface of the shell design.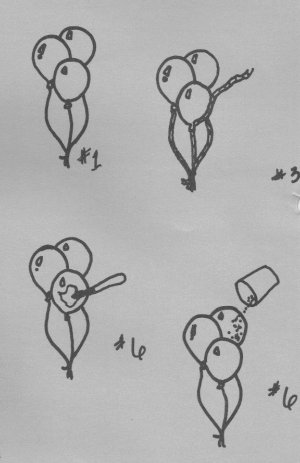 ---
Return to Crafts for Kids from Egg Shell Mosaics