Torches
To: Landscape Lighting
To: Outdoor Lighting Systems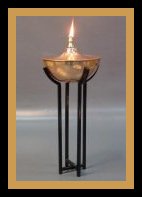 Torches add so much warmth and ambiance to your garden area.
The Bamboo variety is still very popular and works great for a Luau or a beautiful Caribbean themed party.
Get ready because you have lots of choices.
These light sticks come in many colors and are made from many different materials, such as aluminum, bamboo, brass, copper, steel, and wood.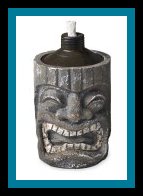 They come is a wide range of price tags too. So, there is something out there for everybody.
My friends at iTorches.com can set you up with just about any kind of light stick you would want.
Some different kinds are pole, pathway, table top, and wall sconce torches.
You can get these in either oil, natural gas, or propane.
These light sticks can really set the mood for your festivities, whether it's for a party or for a romantic evening with that special someone.
The flickering flames seem to "hypnotize", while filling your garden with brilliant light.
Now a days they are easy to fill and easy to take care of.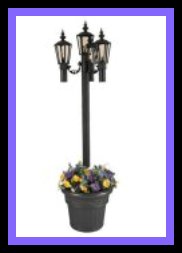 They can be filled with citronella oil. So, while not only looking good, they can be keeping those buzzing little blood thirsty pests away.
Whatever color, material, or style you choose, you will surely enjoy the lovely flames they produce.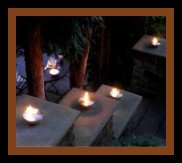 Location is another choice for you to make. You can place them anywhere, along a path, around a pool, along a driveway, or anywhere you want a little light.
These light sticks are just an all around great item for you to add to your garden.
Be sure to check out
iTorches.com they really do have a large variety, plus they can help you find exactly what you are looking for.