Goodies eStore......Page 4
To: Goodies eStore Page 3
To: Goodies eStore Page 5
My husband and I work together to create this unusual birdfeeder.
We use a high quality "Ball" canning jar, so you know that it is very durable.
The top is a 9" clear plate. Some plates are naturally decorative. I don't paint on those. On others, I draw various designs then create a stained glass look using vibrant, decorator colors. I know that the "Shabby Chic" feeder will be a charming addition to your collection of "Whimsical Garden Art".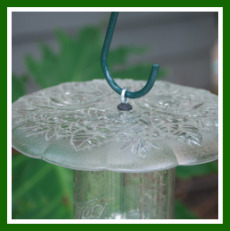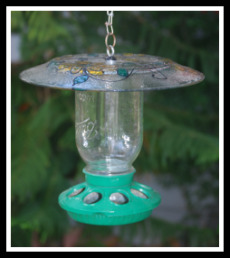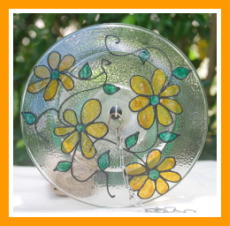 The next group of birdfeeders are my "Tea Cup" Bird Feeders. You will think these are adorable. They add so much importance to a flower bed or group of potted plants. They are very attractive clustered together at different hights.
The "Tea Cup" feeder is so quaint looking. They look beautiful in a Victorian Garden, a Country Garden and anything in between. You will love how the birds flock to them.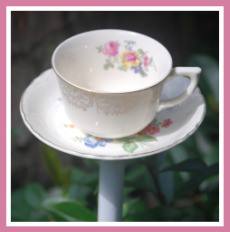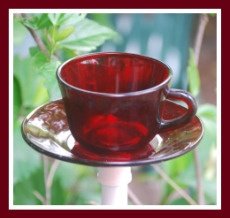 To: Garden Art From: Goodies Store: Page 4
---